Can you be a feminist and still be fashionable? This question seems to be making rounds all around the world since we tend to have a certain stereotype when it comes to feminists. Many people do not consider a feminist as one with long, curly hair and a flowy dress. Instead, they think of them as people who are tough looking, with a male-ish outfit. However, what they do not know is that any person can be a feminist.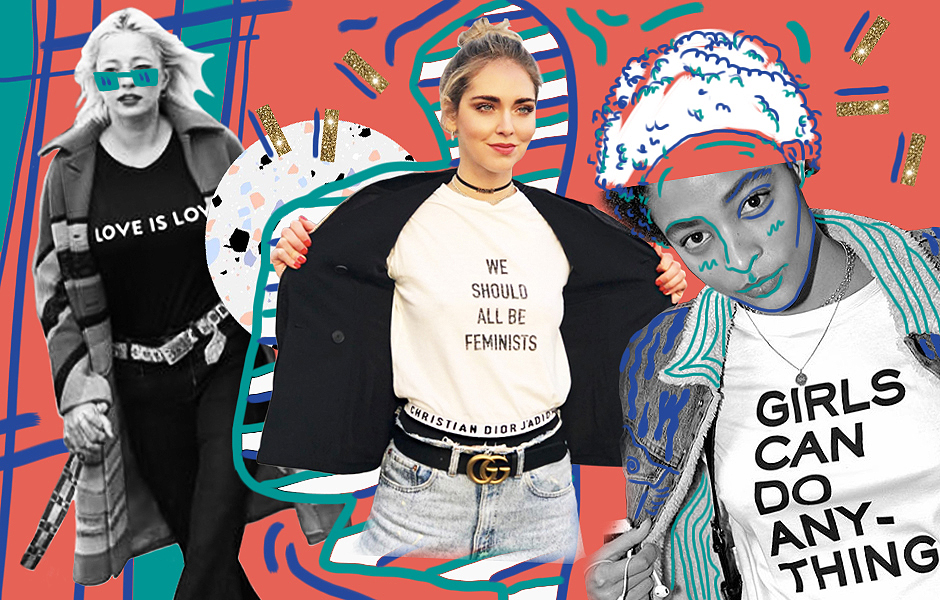 Feminism has a long history as it dates back to the 19th century when there was an emphasis on equality between men and women. Having achieved equality when it comes to education and work, women decided to have the same command in fashion. For this reason, women have been championing for the right to dress in whatever they want while also achieving success in their workplaces.
Fashion enthusiasts should have the right and freedom to dress in whatever way that they term appropriate. Instead of making women looks like objects, we can try using fashion and feminism in a more positive manner.  This is because the two entities go hand in a hand in order to empower women.
Both fashion and feminism involve taking risks and hence any other judgement should not matter. It is, therefore, important that we learn more about personal aesthetics. With this knowledge, you can put on any outfit without having to worry about what other people may think. For instance, women can put on trousers to work instead of the normal dresses, skirts and blouses. Though this action, you can have more fun while at the same time getting the chance to try out different styles of fashion. Once this is done, women can get to increase their confidence levels since putting on an outfit that you like tends to bring a sense of belonging.
Specialized Contributor-
Experienced Partner with a demonstrated history of working in the education management industry. Skilled in Web Content Writing, Microsoft PowerPoint, Writing, Script Editing, and Project Management. Strong entrepreneurship professional with a Bachelor of Engineering (B.E.) focused in Chemical Engineering