Most stylish women and fashion freaks are not sure about what to wear during summer. This is mainly because women's outfits are now following an honest and simple approach to dressing. Those who have not updated their wardrobe are, therefore, forced to update their cabinet in preparation for summer. To do this, women have to put away the heavy and drab winter clothes.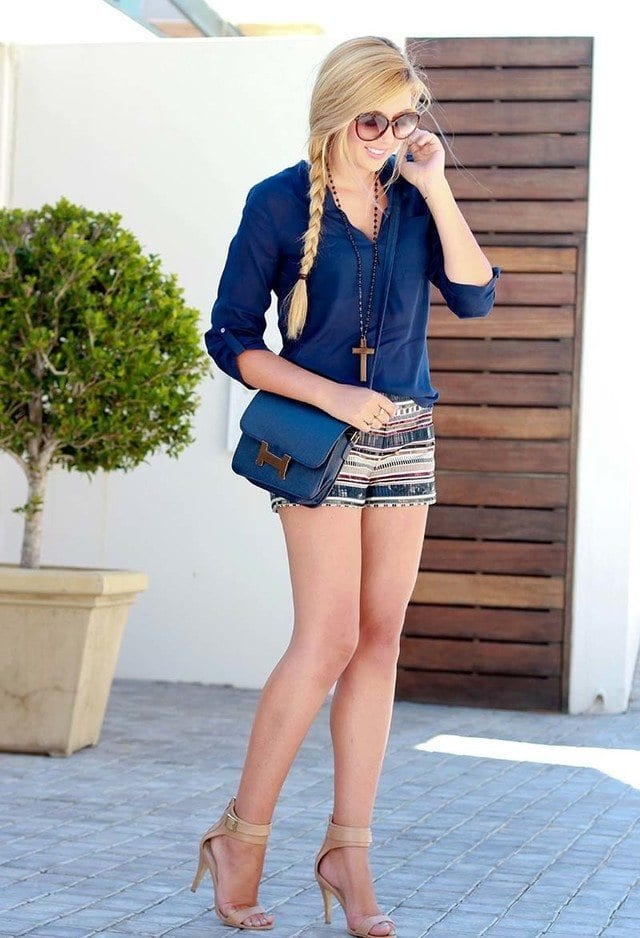 Summer is a season when many women will put on light colours. In most cases, women will go with white since it is the key colour of the season. To add a glamorous look to their outfit, many women will put on colours such as navy blue and grey. These colourstend to give a woman confidence by showcasing how happy one is. However, bright colours such as fuchsia and red-orange can still find a way to your summer wardrobe as they give you a cool look.
When it comes to outfits, women have to go with dresses that have a baggy look. These dresses can fit any woman regardless of whether you have a slightly overweight or slim body. To add more glamour, you can put on a hat or a chunky dress together with a dress. Since summer is usually hot, it would be better to put on outfits which will make the heat bearable. For instance, you can go with a black string bikini since it is funky and easy to wear.
In these sunny days, putting on light outfits is the only way to overcome soaring temperatures. With the correct outfits, you can withstand the heat without sacrificing style and fashion. It is, therefore, advisable that you brush up your cabinet during winter in anticipation for summer. By doing so, you will avoid the stress that comes with having to move around with heavy outfits during summer. Remember to stick with your style if you are to leave a statement in the fashion world.
Specialized Content Writer-
I enjoy the process of bringing stories to life. I like being consumed in the process of writing and editing. For me, writing is the ultimate form of expression. I've written for a wide variety of domains such as Fashion, Hollywood, Bollywood, Health and Fitness, Beauty, Real Estate and Infrastructure, and Insurance. I'm aspiring to be an asset to the Digital Media and Writing Industry.
Mail:- Manish.Satrate@gmail.com